Grants Management Intelligence
The AIGM's best practice publication - for members
Grants Management Intelligence is Australia's first and best, home-grown publication, aimed at improving the efficiency and effectiveness of Australian grantmakers and funders. Join us now for the best grants intelligence available. Already a member? Tap here for latest editions.
Exclusive research: A taste of our June edition on what grantmakers must do now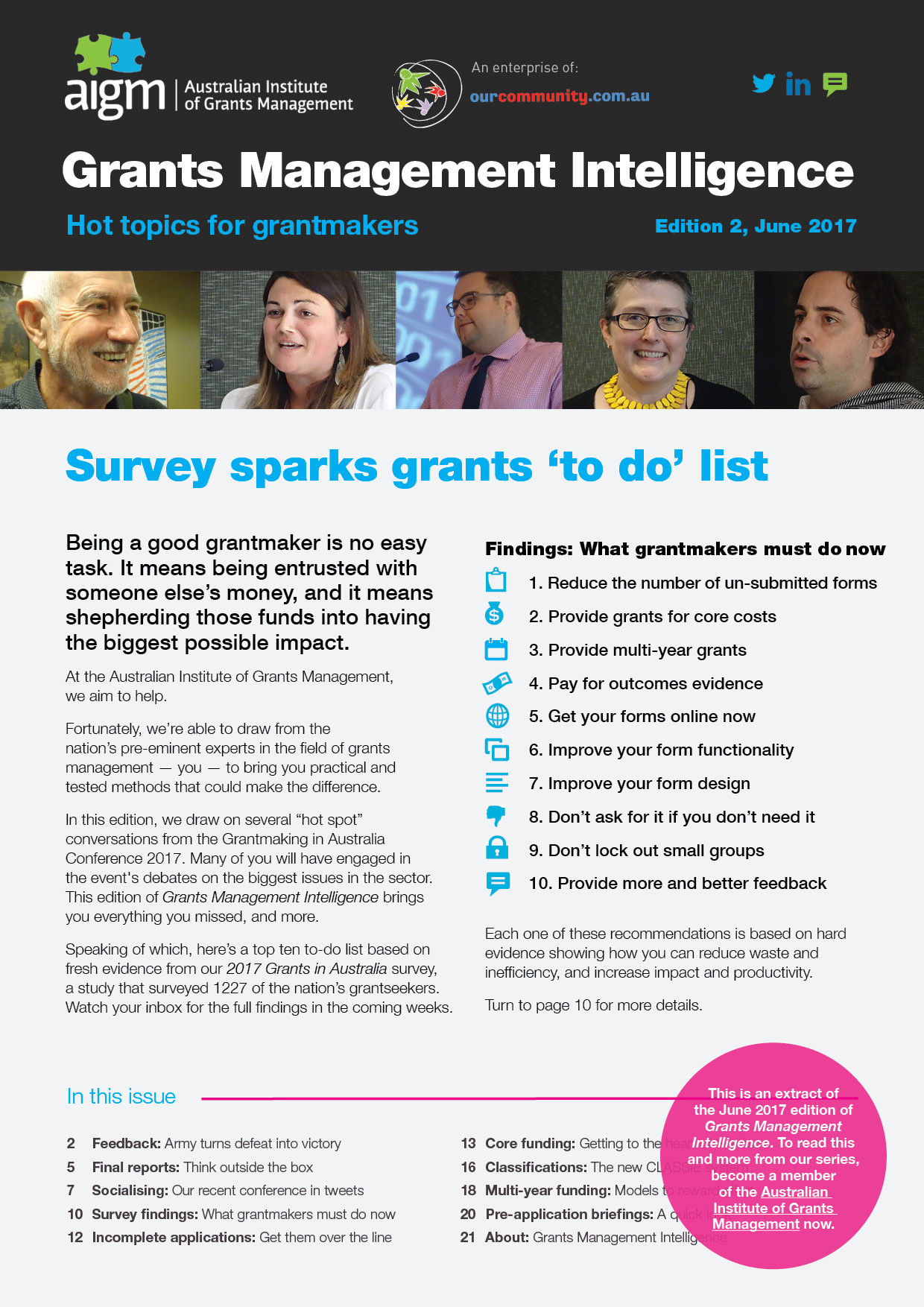 Past editions of Grants Management Intelligence
Still not sure? Review this detailed summary of our past editions from 2014.
Click here to view the summaries.
Insights for grantmakers
GMI provides in-depth examinations of grantmaking issues, with information, advice, guidance and perspectives drawing on knowledge from the AIGM's 10+ years of existence, and backed by data several sources including SmartyGrants, Australia's leading grants management solution.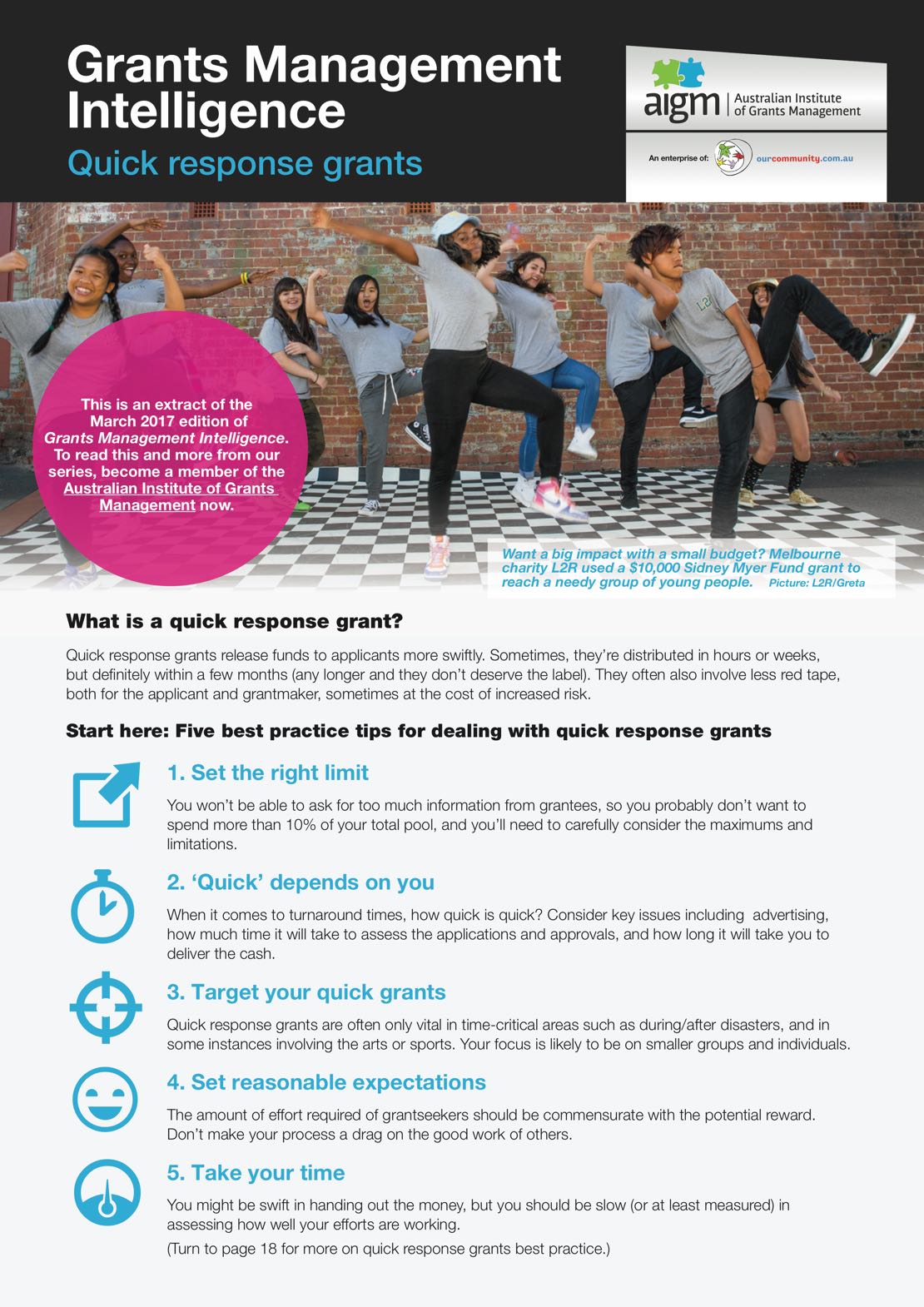 The AIGM's exclusive access SmartyGrants data has allowed GMI and the AIGM to develop new benchmarks. And through GMI, members have first access to the knowledge.
Past issues of GMI have covered:
Grants round closing times and trends - including best days and times to close
Grants assessment panels - with data on assessment panel size, gender make-up, time taken and processes
Unsubmitted grants applications - including data on submissions and best practice recommendations
Preventative grantmaking
Participatory grantmaking, including collective giving and giving circles
Results from our annual Grants In Australia Survey - analysing grantseeker attitudes and behaviours across the nation

Big

data and how you can use it properly
GMI extracts those lessons, with a focus on with practical suggestions about incorporating these lessons into your own grants program - making best practice, standard practice.
GMI should be must-read material for:
Federal Government policymakers, grantmakers and funders
State Government policymakers, grantmakers and funders
Local Government grantmakers, community development workers and councillors
Philanthropic foundations and trusts
Private companies distributing funds
Financial and legal advisors
Backed by AIGM's news coverage, GMI will keep you in front of the information flood.
GMI is just one of the many membership benefits for Australian Institute of Grants Management members. Sign up here.
---
For editorial inquiries, please contact Matthew Schulz on (03) 9320 6828 or email
matthews@ourcommunity.com.au
.