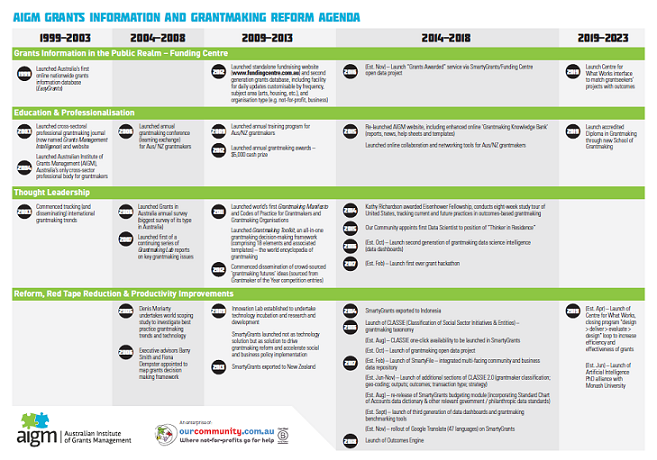 The Australian Institute of Grants Management (AIGM) has released its Information and Grants Reform Agenda, with a look towards future developments its work in the grantmaking sector.
The full document recalls some of the key AIGM milestones since its launch in 2003-04.
Importantly, it also looks into the future, charting the institute's upcoming plans, including the roll-out of CLASSIE (Classification of Social Sector Initiatives & Entities), its integration through SmartyGrants and the launch of the institute's grantmaking open data project.