AN expert in not-for-profit technology needs says one of the best things funders can do to help grant recipients, and themselves, is to buy better software to help them better monitor outcomes.
It's a way of funding evaluations that the Australian Institute of Grants Management has previously advocated among the top 10 actions for grantmakers, as derived from the Grants in Australia 2017 research study.
Infoxchange consulting services manager Matt Walton says a client management system (CMS) for grant recipients can also increase return on investment, as governments, other funders and supporters call for more sophisticated information about impact.
"Technology projects are becoming more commonly funded (but) there's a move from funding hardware, such as servers and desktops," Mr Walton says.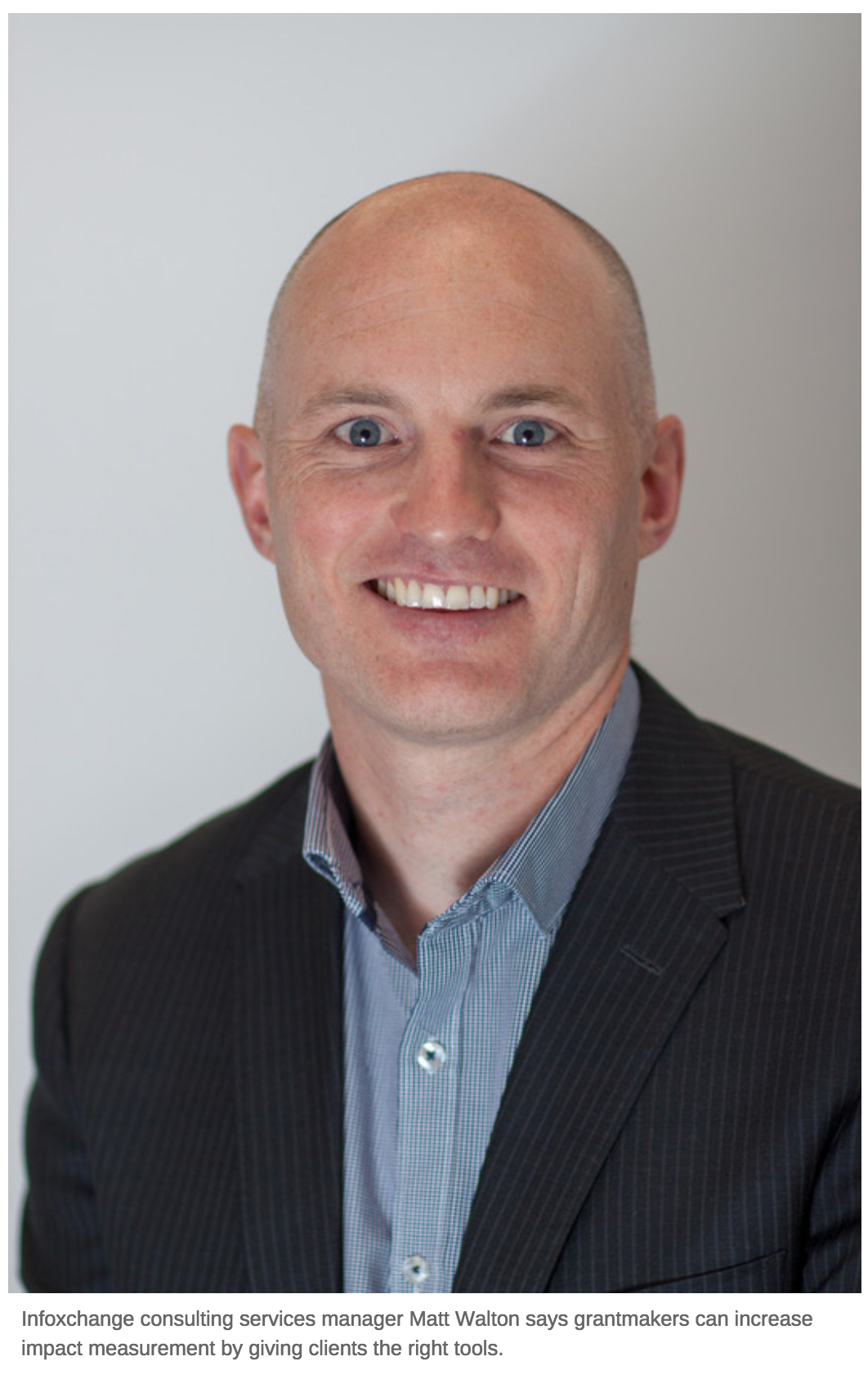 "Now it's more that we'll fund for a system that will manage your outcomes better, whether that means funding business intelligence, or outcome management, or measurement projects".
"The impact of that is going to be a lot higher than just funding the purchase of a $2000 PC," he says.
"There's a direct correlation for funders: if I can get my grant recipients to measure outcomes, then I can more effectively improve outcomes."
Those measures are also going to improve with the right tools.
For example, traditional measures might show "attendances over a year as part of the funding acquittal", but "now it's show me the progress or outcomes by each individual. That is: How many people did you teach to cook, or help get a job?".
Many of those systems have outcomes "embedded", and these can then be displayed using data output tools to present information in dashboards or reports.
Infoxchange provides one of the many services on the market.
Theirs is called "SRS (Service Record System) Client and Case Management", and is used by more than 3000 organisations in Australia.
Mr Walton says whichever system is used, proper planning is the key.
Some off-the-shelf or cloud-based services can cause problems, for instance, when data is stored on multiple systems.
That's why Mr Walton advocates for "a single source of truth" when it comes to data.
"If a client calls and updates their email, you don't want to have to update four different systems."
Smaller organisations remain behind the times
Digital Technology in the Not-for-profit Sector, a report produced last year by Infoxchange, Connecting Up and Tech Soup New Zealand, showed one of the big challenges for not-for-profits was IT capability.
For example, in the study, most organisations weren't able to see their own data easily, with 61% unable to get a snapshot view of all the assistance provided to a client over time.
---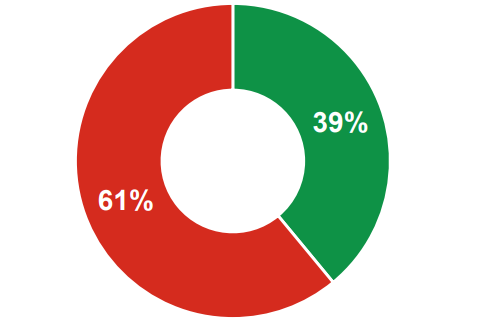 The number of not-for-profit staff unable to have a single view of the assistance given to a client through existing systems. Source:
Digital technology in the not-for-profit sector
report.
---
The latest study, due out late this month, reveals "early indications are that non-profits have a much bigger focus on implementing better client, member or stakeholder management systems to enable them to better achieve their mission and goals," Mr Walton says.
It appears some groups at least have heeded the warning in the previous report that "Having an effective system that stores client data in one place will become increasingly critical over time as not-for-profits need to find ways of operating more efficiently to save themselves time and money."
In the meantime, it appears not-for-profits still have a lot of catching up to do.
Last year's Infoxchange study shows not-for-profits are underspending on IT needs compared to corporates by almost three to one, despite the need for those organisations to increase their digital capability.
Yet the 230 mostly small organisations that responded are spending an average of just $4000 a year per staff member on IT, or 3-5% of their total operating expenditure. That's compared to as much as $12,000 by corporate groups, who are now starting to compete in the same space - such as disability services, where the outspending ratio is often eight to one.
That under-investment in digital technology and focus on frontline service delivery has remained consistent across previous surveys too.
---
---
MORE INFO
Download the full Infoxchange report (PDF) | Grants in Australia study actions for grantmakers
Help sheets: Monitoring progress, reporting | Reviewing acquittals, closing grants | Record keeping