Social impact measurement isn't new, but the demand for quality practitioners is growing rapidly.
Once, impact measurement was an afterthought to grants, but now it's regarded as a critical issue that needs to be factored into planning any program or social investment.
Evaluations are now integrated into funding models and expected at every stage of projects. Yet finding the right talent is a big issue.
So how does someone become an evaluation specialist? And how can you spot a good one?
That's at the forefront of the minds of members of the Social Impact Measurement Network Australia (SIMNA), founded in 2012, and now connected to Social Value International, which links practitioners in 45 countries.
SIMNA is active in sharing knowledge and resources through events and training, setting standards, hosting annual awards for good evaluators, and pushing for better policies and debate.
---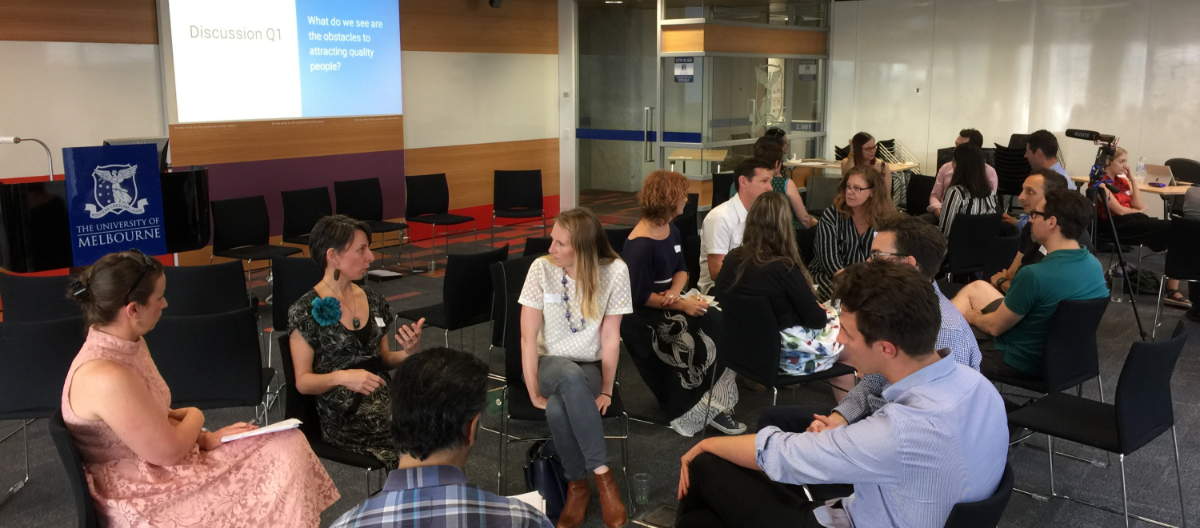 Social Impact Measurement Network Australia practitioners discuss the state of the industry.
Picture: Marli White
.
---
Its membership of more than 1000 ranges from dabblers to leaders in standards and practice.
They are in no doubt that good evaluators are needed now more than ever, with SIMNA members asking at a networking session late last year:
What are the barriers to qualified evaluators?
What are we doing to build expertise?
How can we build a pipeline for practitioners?
Members exclusive: Click here to read an extended version of this report (AIGM member access needed)
MORE INFORMATION:
More from the SIMNA event 'Pathways into Impact Measurement'
Stanford Social Innovation Review (SSIR) evaluation articles and commentary
DFAT's monitoring and evaluations standards model
Evaluation models outlined at betterevaluation.org
Government research, resources, templates at anzog.edu.au